Vice-Captain

Posts: 969
Joined: Tue Mar 15, 2011
Supports: Arsenal
Location: West London
Contact:
ASAPJSFG wrote:I'm new here. I'm sorry but where can I download the file so it updates PL teams kits too? Is that in the nPower and bundesliga file already? I'm confused.
Premier leagues is the 1st league I create that has everything..
with the extra leagues created, there is not enough spare emblem spaces for all teams so the name of the file just explains what 2 leagues are complete out of the npower championship, Bundesliga and List Zon Sagres
USB OPTIONS HERE:
http://www.facebook.com/djdaymos
Optional Donation Link:
https://www.paypal.com/cgi-bin/webscr?c ... id=9361692
Twitter: @DJDaymos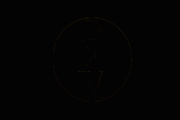 ---
Daymos
Users browsing this forum: No registered users and 2 guests