Vice-Captain

Posts: 969
Joined: Tue Mar 15, 2011
Supports: Arsenal
Location: West London
Contact:
Great News..
I got the game today..
I will check out banners later after work
I had a look at the stadiums and it seems to have a circular stadium, you need a running track..
I will confirm this later..
There are defo more stadium option avaliable than in PES2011
USB OPTIONS HERE:
http://www.facebook.com/djdaymos
Optional Donation Link:
https://www.paypal.com/cgi-bin/webscr?c ... id=9361692
Twitter: @DJDaymos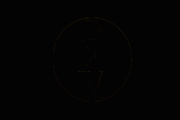 ---
Daymos
Users browsing this forum: No registered users and 2 guests